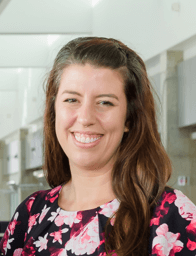 The Military Family Research Institute at Purdue University (MFRI) is now accepting applications for the 2022 Focus Forward Fellowship. The Fellowship is a competitive program designed to build skills, leadership and a sense of community among women student veterans and service members.
Fellows are selected from across the country and attend the program on scholarship. MFRI has welcomed over 100 women to the Fellowship in prior years from 68 universities and colleges, representing the Army, Navy, Marines, Coast Guard and Air Force.
"This Fellowship is a great opportunity to lean in and share information about transitioning from service member to veteran," said mentor Betty Moseley Brown, a U.S. Marine Corps veteran and the 19th president of the Women Marines Association. "It is great to meet women veterans and collaborate on life's journey with my sisters."
The 2022 Fellowship is scheduled for July. Over several days of programming, women will get expert advice from corporate mentors, discover their strengths and how to maximize them, and identify ways to increase connections on their home campuses for academic and career success. Once the curriculum portion is over, they will participate in an online community throughout the 2022-2023 academic year.
Interested applicants can apply at bit.ly/FWDFellowsApp2022 For more information or to find out ways you can support the Focus Forward Fellowship, contact Stacy Parnell, MFRI senior education and employment specialist, at parnells@purdue.edu or 765-496-6580. Follow the conversation on social media conversation at #FWDFellows.