Overview
2021 Cohort
Mentors
Testimonials
Supporters
Learn More
Program Overview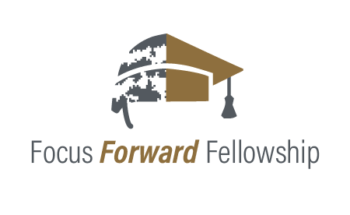 Focus Forward Fellowship is designed to help women student veterans and service members build skills, leadership and a sense of community with their peers.
Through the program, Fellows will:
build a community of support;
access corporate mentors to develop new career skills;
understand individual strengths and how to maximize those strengths;
identify strategies and resources to increase connections and success on campus;
gain confidence in problem solving; and
develop skills to help foster academic and career goals.
Applications are open now. If you have questions, please email focusforwardinfo@purdue.edu.

Details
Fellows are competitively selected from a national group of applicants who:
are U.S. military service members or veterans
are undergraduate students or pursuing a master's degree; and
maintain a 2.5 GPA or better.
Selected candidates for 2022 will participate in a summer residency program. After completion of the residency, Fellows will engage in a virtual community throughout the academic year.
Due to COVID restrictions, the 2020 and 2021 Fellowship cohorts took place as a two-week virtual program. We are still in the planning stages of 2022 and more details will be available soon. Sign up for our mailing list on the learn more tab to find out when applications open.
Supporting the Fellowship
MFRI is grateful for the support of past sponsors. If you are interested in supporting the Fellowship, please contact Stacy Parnell, senior education and employment specialist.
2021 Focus Forward Fellowship Cohort
Ashlie Anderson
University of North Carolina Wilmington
Exercise Science
Air Force
Sherrie Bryant
Purdue University Global
Psychology
Army
Alyson Chmielewski
University of North Carolina Wilmington
Education
Marine Corps
Rita Cook
Purdue University Global
Public Administration
Navy
Amber Dunn
Purdue University Global
Psychology
Navy
Ashley Elliott
Purdue University Global
Psychology
Army
Tia Jones
Clemson University
Accounting
Air Force
Maya Nix
Western Michigan University
Social Work
Navy

Tammy Pack
California State University, Sacramento
Psychology
Navy
Jaimee Richter
Purdue University Global
Industrial/Organizational Psychology
Coast Guard
Ty Sahadeo
University of Maryland Global
Behavioral Health/Social Sciences
Marine Corps
Andrea Smith
Liberty University
Education
Navy
Celeste Smith
Purdue University Global
Psychology
Marine Corps
Hannah Smith
Purdue University Global
Management and Leadership
Army
Alley Smith-Morrissey
Pittsburgh Institute of Mortuary Science
Funeral Directing & Embalming
Navy
Ashanti Wallace
Purdue University Global
Small Group Management
Army
Tawanta Youngblood
Purdue University Global
Cybersecurity
Army
Mentors
Kimberly D. Bloodgood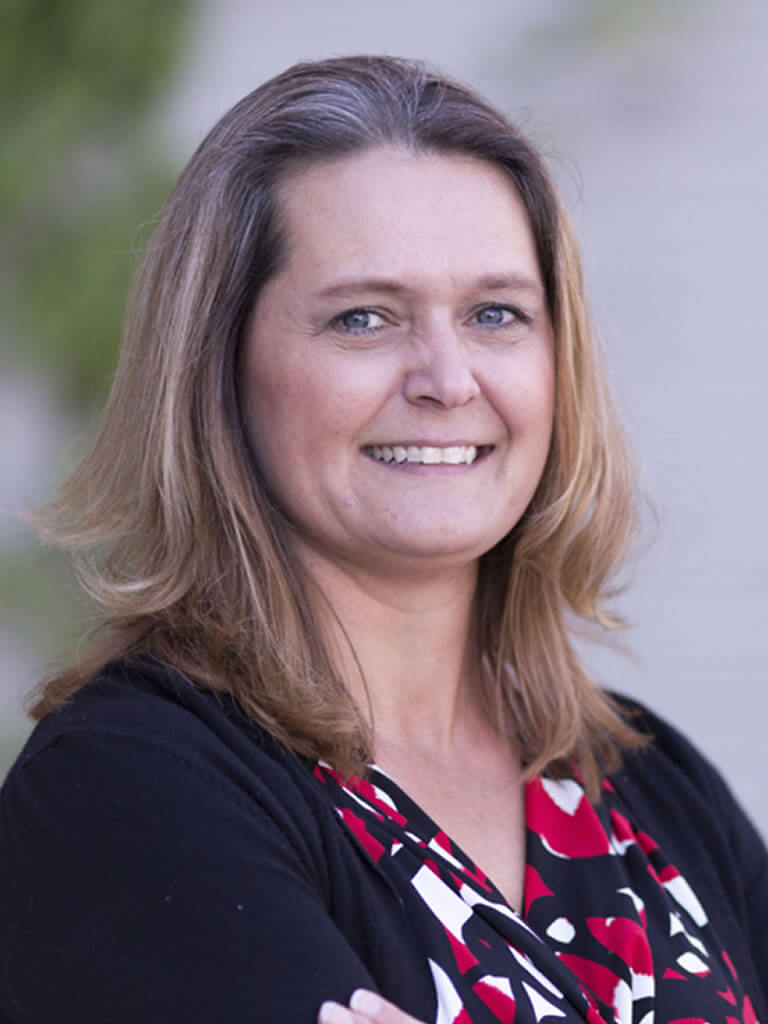 U.S. Air Force veteran Kimberly D. Bloodgood, M.Ed., is the director of IUPUI's Office of Veteran and Military Personnel. This centralized office provides comprehensive resources to veterans and Veterans Affairs benefit recipients to aid in their success as a student. She is currently serving as the secretary/treasurer of IUPUI's Faculty and Staff Veteran Council. Bloodgood was the former program director with the Indiana State Approving Agency. There she approved programs for the GI Bill. Bloodgood is dedicated to assisting veterans as they transition from military to college life and beyond.
Carolyn Brown
Carolyn Brown is a graduate of Purdue University, former teacher and consultant. She has been in nonprofit management for 20 years and has served on a number of nonprofit boards of directors. Brown currently is director of Eastern Seals Crossroads Veteran Services, an organization dedicated to changing the way the world defines disability. Brown has helped convene community leaders around best practices in connecting veterans and their families to resources in their communities, such as employment and housing.
Patrice M. Buzzanell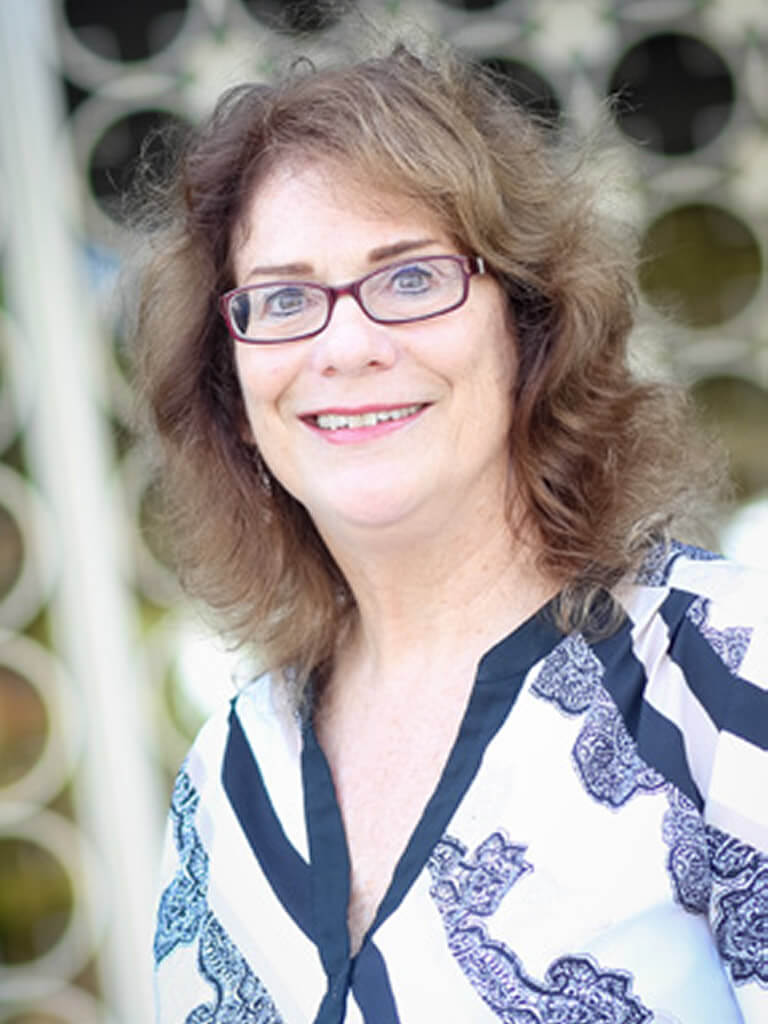 Patrice M. Buzzanell, former Purdue University Distinguished Professor of Communication and Engineering Education and current University of South Florida's Department of Communication Chair, has focused her career on gender, design and resilience. She is the editor of four books, and authored over 200 journal articles, chapters and encyclopedia entries. Most recently she was recognized as a National Communication Association Distinguished Scholar.
Nancy Campbell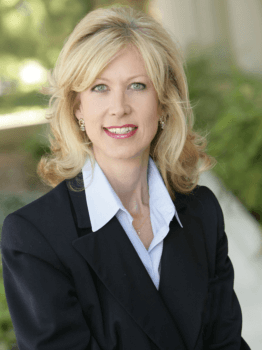 Nancy Campbell leads IBM professionals in creating intellectual property partnerships between IBM and selected strategic global business partners. Prior to this role, Campbell served in a variety of executive positions at IBM and was CEO of two venture-capital funded companies. Campbell served as chief marketing officer for SumTotal Systems, served on several non-profit executive boards, and recently mentored veterans pursuing their master's degree through the University of Southern California.
Genevieve Chase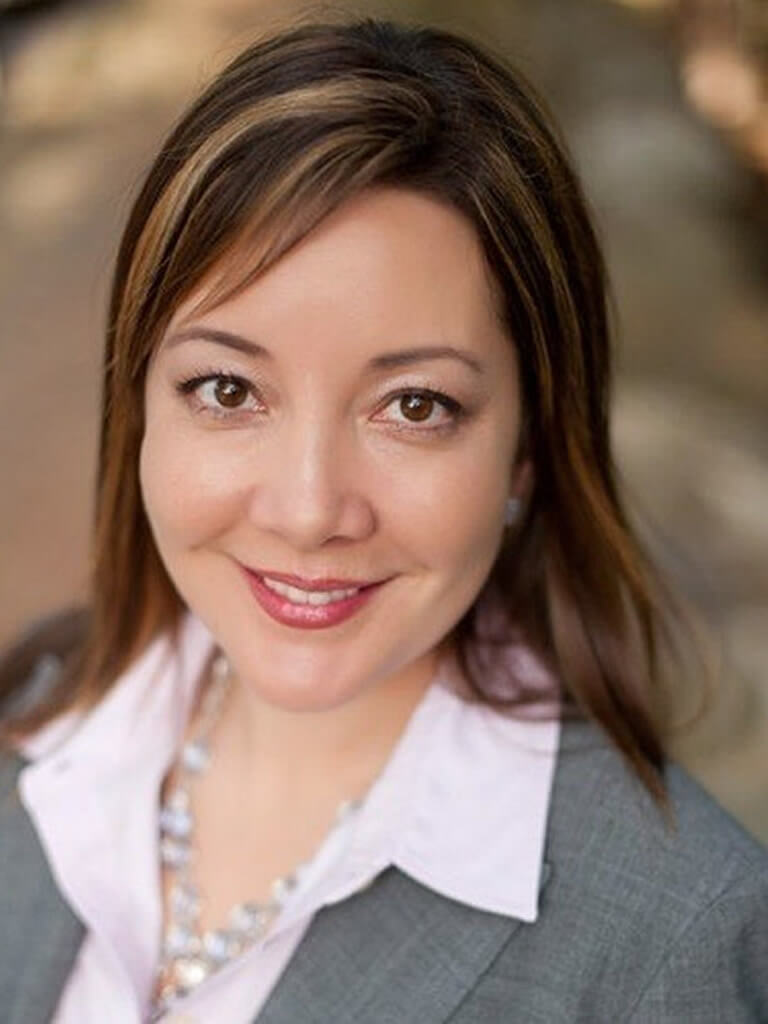 U.S. Army Reserve veteran Genevieve Chase founded American Women Veterans and began the 21st century women veterans' movement. Since returning from active duty service, Chase has worked tirelessly to bring to light the issues faced by today's veterans. While advocating on their behalf, she discovered a need for a focus on women veterans and their families from all eras and branches of service.
Lanän Clark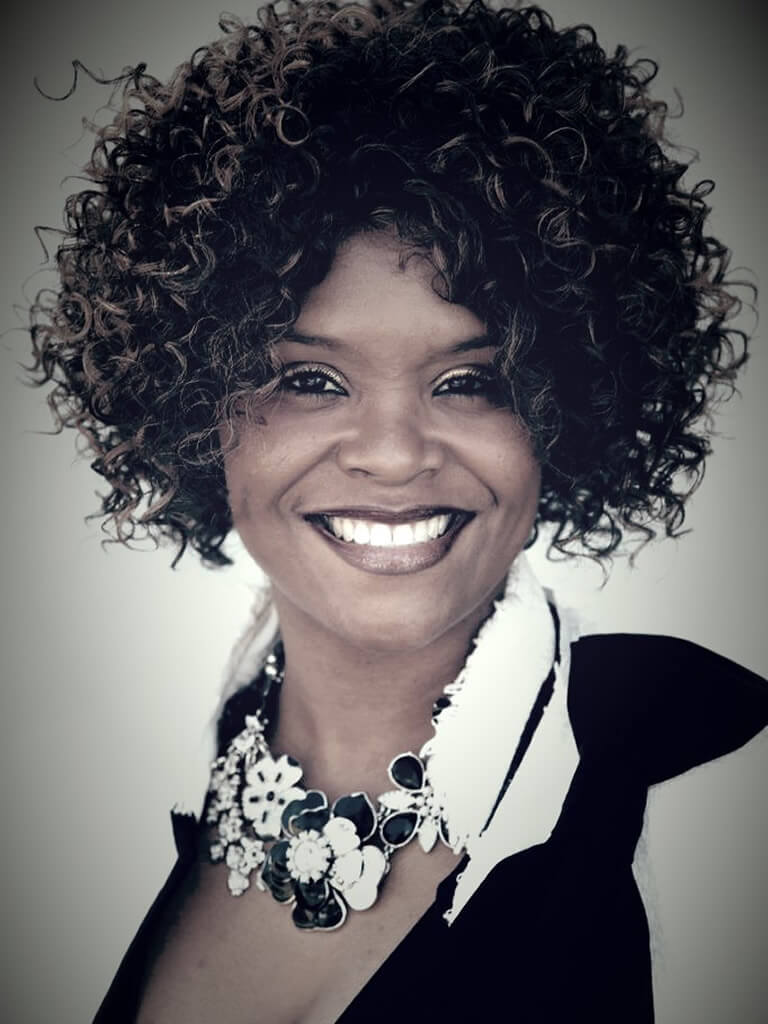 U.S. Navy Reserve veteran, Lanän Clark, has spent the majority of her career in financial services. After earning her bachelor's and master's degrees in business administration, she became a financial advisor and opened a successful practice. She has built a successful career with Bank of America and is currently a practice management consultant in the Southwest Division.
Angela Crossin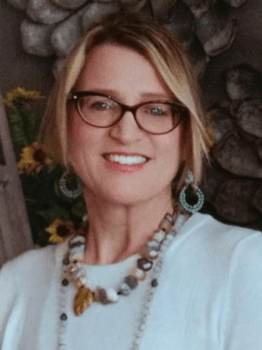 Angela Crossin is a business lawyer and estate-planning attorney with a focus on small business startups/not-for-profits, succession planning, and estate planning for individuals and families. Crossin taught at Purdue, Northern Illinois, Trinity College and Valparaiso University in the areas of accounting, law and ethics. Additionally, Crossin holds a master's in accountancy from Purdue University and is a Certified Fraud Specialist.
Tracy Crow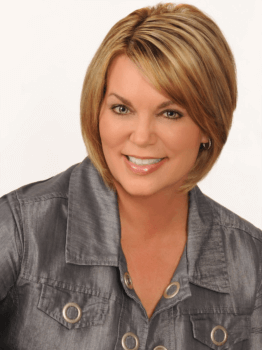 Former Marine Corps officer and assistant professor of journalism and creative writing, Tracy Crow, is the author/editor of six books, including the newly released novella, "Cooper's Hawk: The Remembering," and the recently released popular history, "It's My Country Too: Women's Military Stories from the American Revolution to Afghanistan." As president of the military arts nonprofit, MilSpeak Foundation, Crow organizes and leads writing workshops around the country.
Diane Darling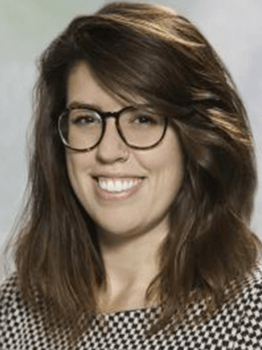 Diane Darling currently serves as the graduate programs manager for the School of Government and Public Policy at the University of Arizona. She has extensive higher education experience assisting students in transfer, freshman, veteran, graduate and international student issues. A veteran herself, Darling spent six years in the Air Force, serving as a Mandarin Chinese Linguist. She is a Focus Forward Fellowship alumna.
Lynda Davis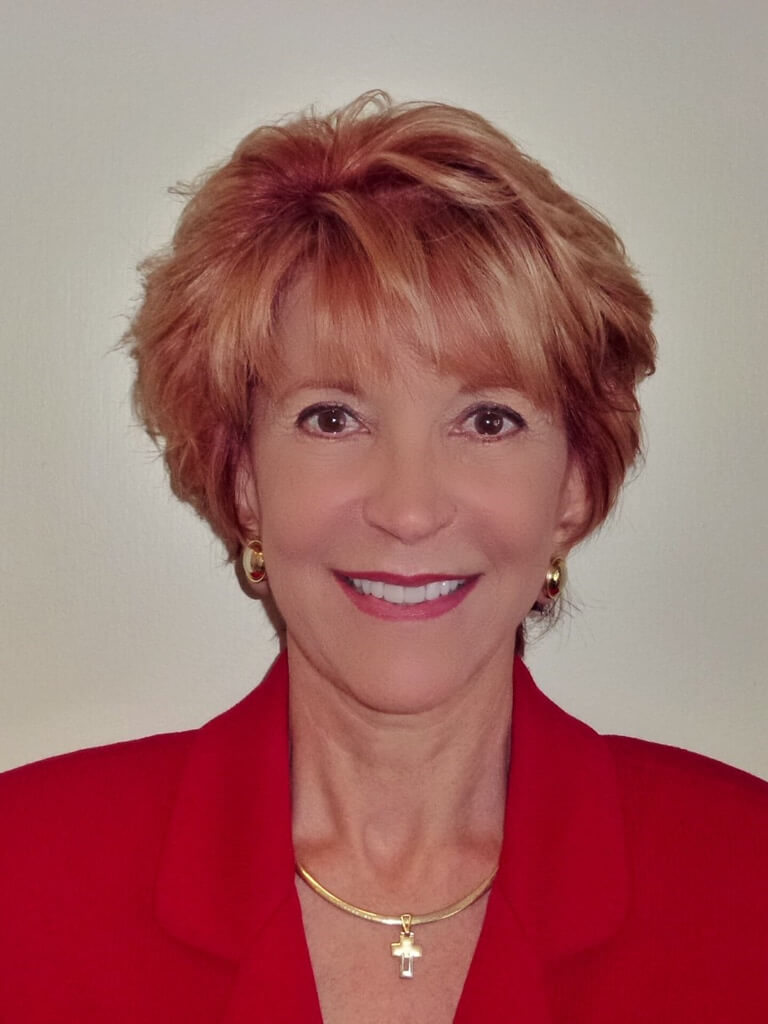 Veteran Lynda Davis serves as the executive vice president at the Tragedy Assistance Program for Survivors, where she is the executive director of the Military and Veteran Caregiver Network. Davis is nationally recognized for her leadership in the development and implementation of significant and sustainable programs that successfully support the full spectrum of quality of life services for military personnel, veterans, their families, caregivers and survivors.
Kiersten Downs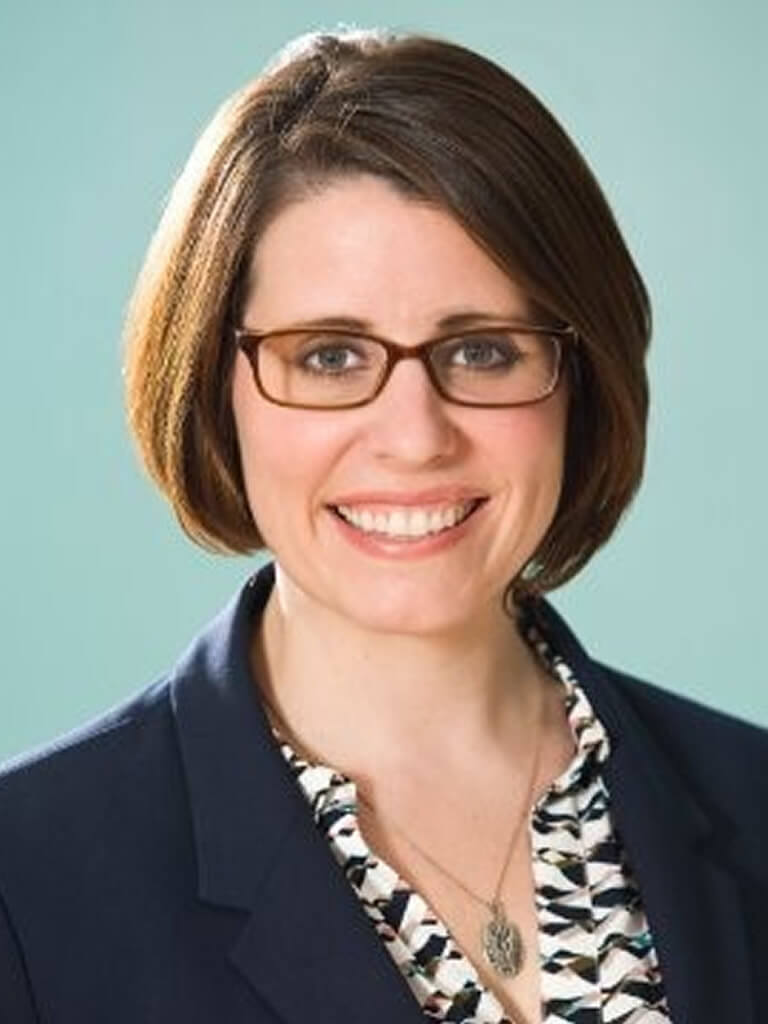 U.S. Air Force and New York Air National Guard veteran, Kiersten Downs, is a doctoral candidate in the University of South Florida's Department of Applied Anthropology. Her dissertation research is a mixed methods study on women veterans and their transitional experiences from military service. Down's past work experience includes four years as a congressional staffer, and more than five years of experience working in project management, data collection and research analysis on military veteran centered projects.
Priscilla "Pris" Gerde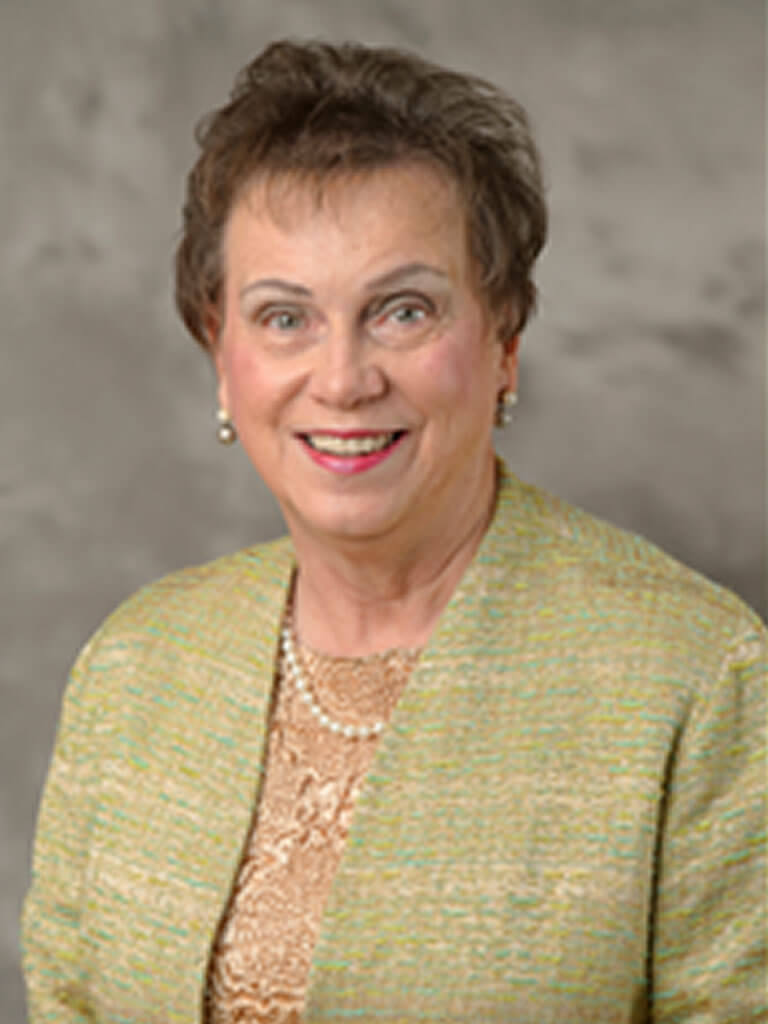 Priscilla "Pris" Gerde serves as advisor-in-residence in the Krannert Professional Development Center, which is housed in Purdue University's Krannert School of Management. She is an experienced manager and advisor who spent nearly 38 years in the pharmaceutical industry at Eli Lilly and Company prior to her July 2011 retirement. She is passionate about volunteer engagement and is actively involved in the community, serving on several nonprofit boards of directors.
Linda Hughes-Kirchubel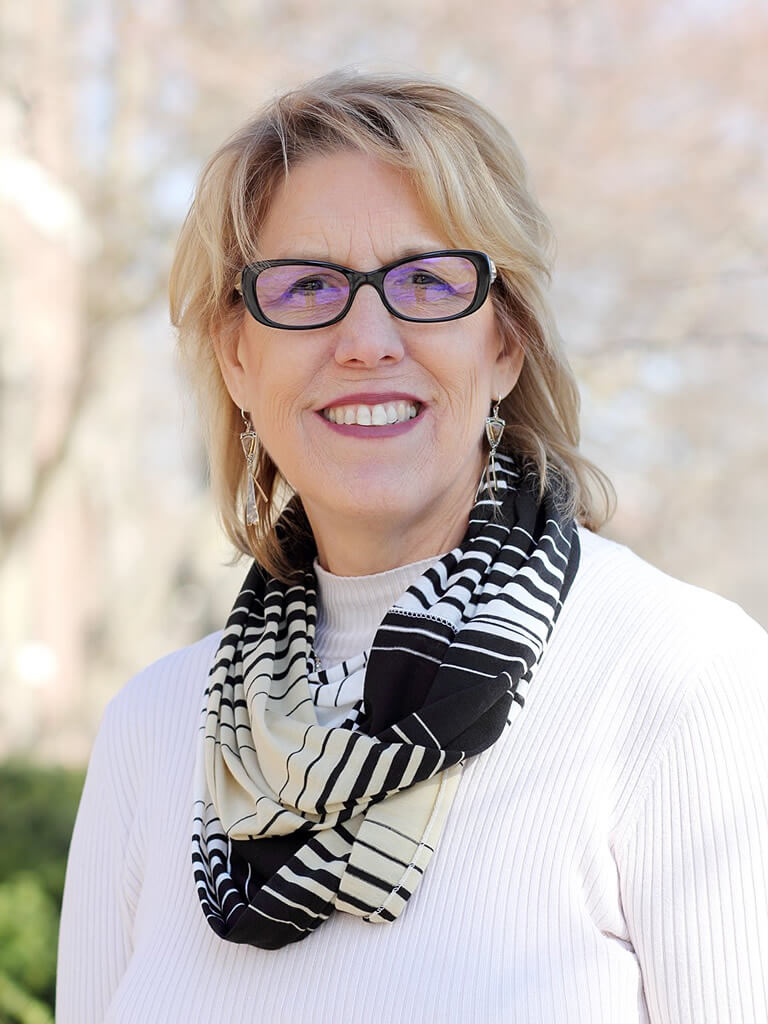 Linda Hughes-Kirchubel is the director of external relations at the Military Family Research Institute at Purdue University. She spent 17 years as an award-winning journalist in California and Indiana, and is co-editor of MFRI's forthcoming book, "A Battle Plan for Military and Veteran Families During War." Hughes-Kirchubel is currently pursuing her doctorate at Purdue's Brian Lamb School of Communication. Her research focuses on marginalization, identity and resilience in the digital domain.
Abby Kinch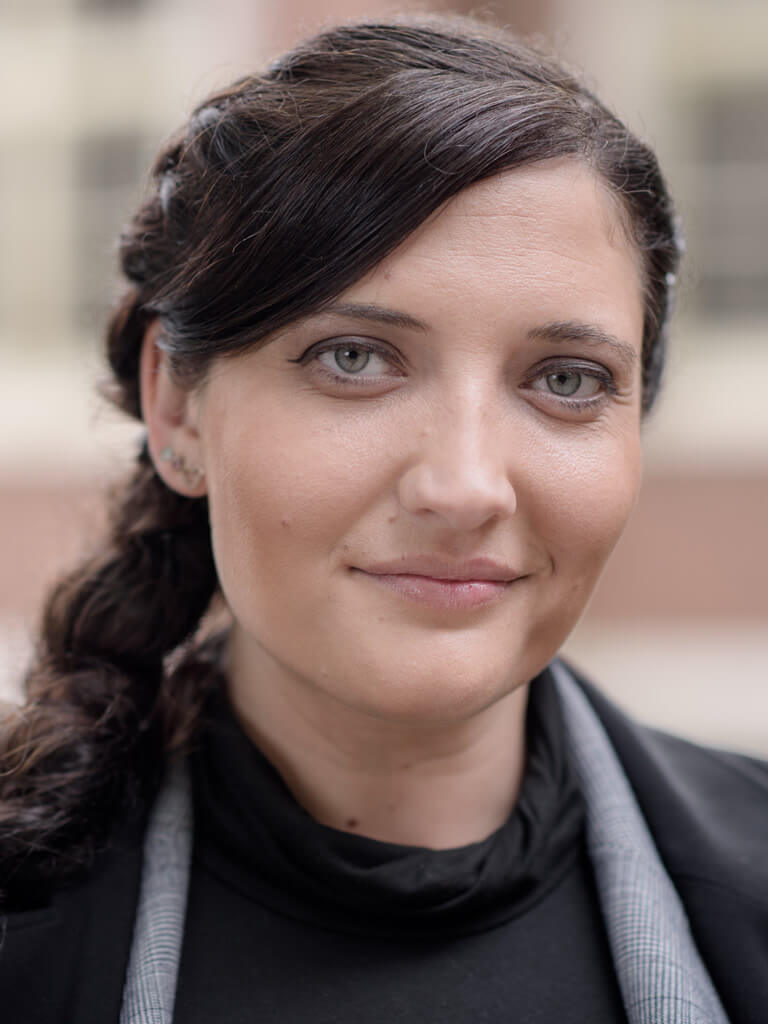 U.S. Air Force veteran, Abby Kinch, is currently a doctoral student in public administration and policy, conducting research in veteran policies and the intelligence community. Kinch is active in local and state politics and has assisted Student Veterans of America and the U.S. Department of Veterans Affairs on policy issues at the national level.
Therese Lask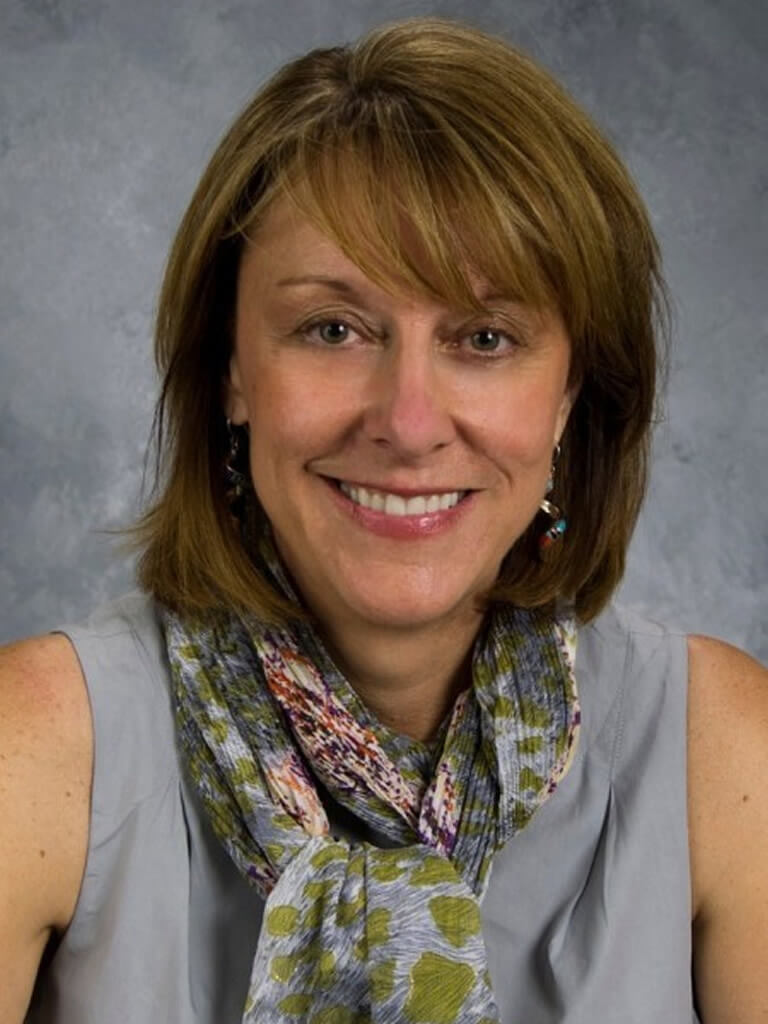 Therese Lask is a training and organizational development specialist at Colorado State University (CSU). In her current role, she works as a consultant on projects like the development and facilitation of the Supervisor Development Program; planning and facilitating departmental strategic planning; and creating and facilitating professional development classes for all CSU employees. Lask has published numerous articles, workbooks and a book, "Your Life as a River," on the topic of strengths development.
Keara Ludiker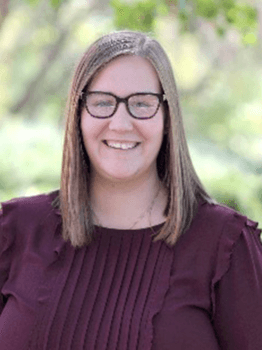 Keara Ludiker is the education and employment program specialist at MFRI. She earned a bachelor's in English and a master's in counselor education from Central Connecticut State University. Ludiker previously managed the Air Force ROTC program at the Office of Veterans Affairs and Military Programs University of Connecticut, in the Department of Aerospace Studies. After serving in the U. S. Army and Connecticut Army National Guard from 2008 to 2016, Ludiker transitioned into working in veteran's affairs in higher education.
Sharlee Lyons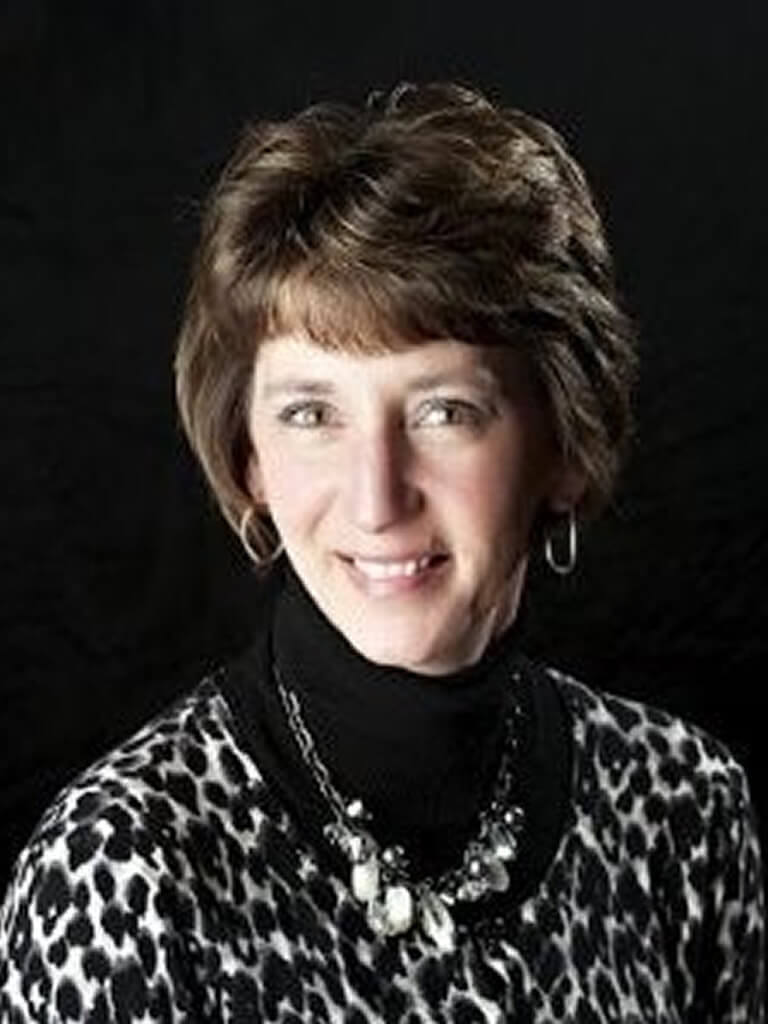 Sharlee Lyons works in the Purdue Krannert School of Management and focuses on students and staff personal and professional leadership development. A student success professional and teacher at heart, she served as a corporate trainer at Brightpoint, Inc. and was the training manager at Purdue Federal Credit Union. She later founded The People Business, Inc., her own training and consulting firm. Her mission in life is to be an encouragement to others and help them realize their strengths and potential.
Shelley M. MacDermid Wadsworth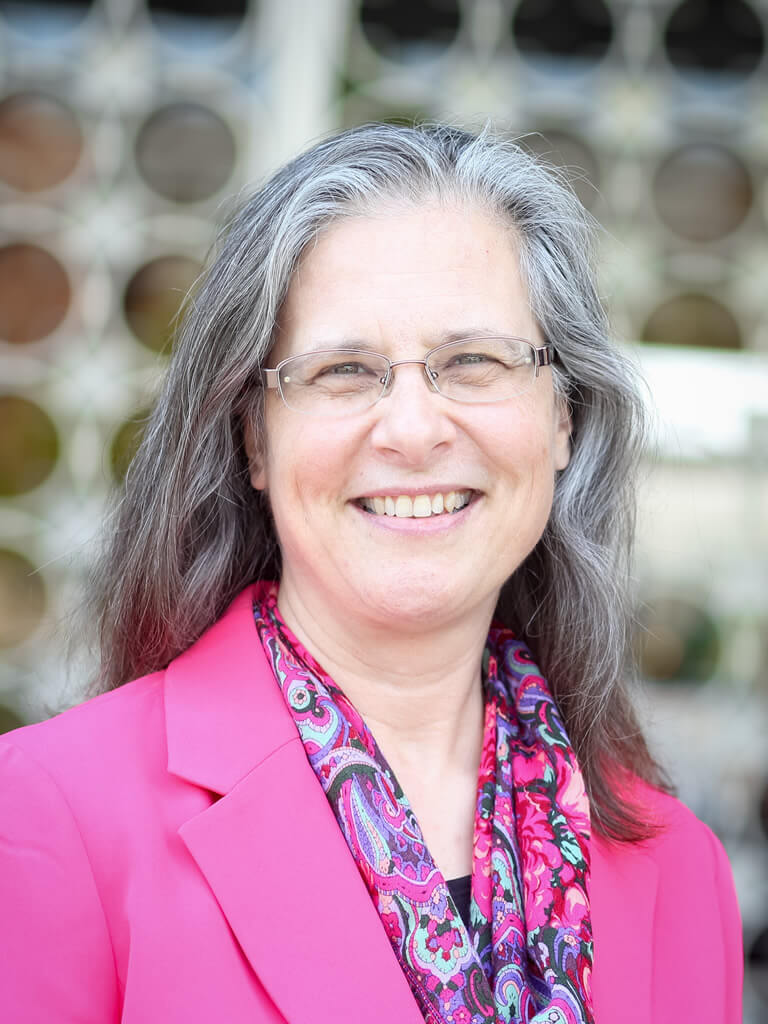 Shelley M. MacDermid Wadsworth, Ph.D., M.B.A., is a professor in Purdue University's Department of Human Development and Family Studies, where she also directs the Military Family Research Institute and the Center for Families. Her research focuses on relationships between job conditions and family life, with special focus on military families and organizational policies, programs and practices.
BriGette McCoy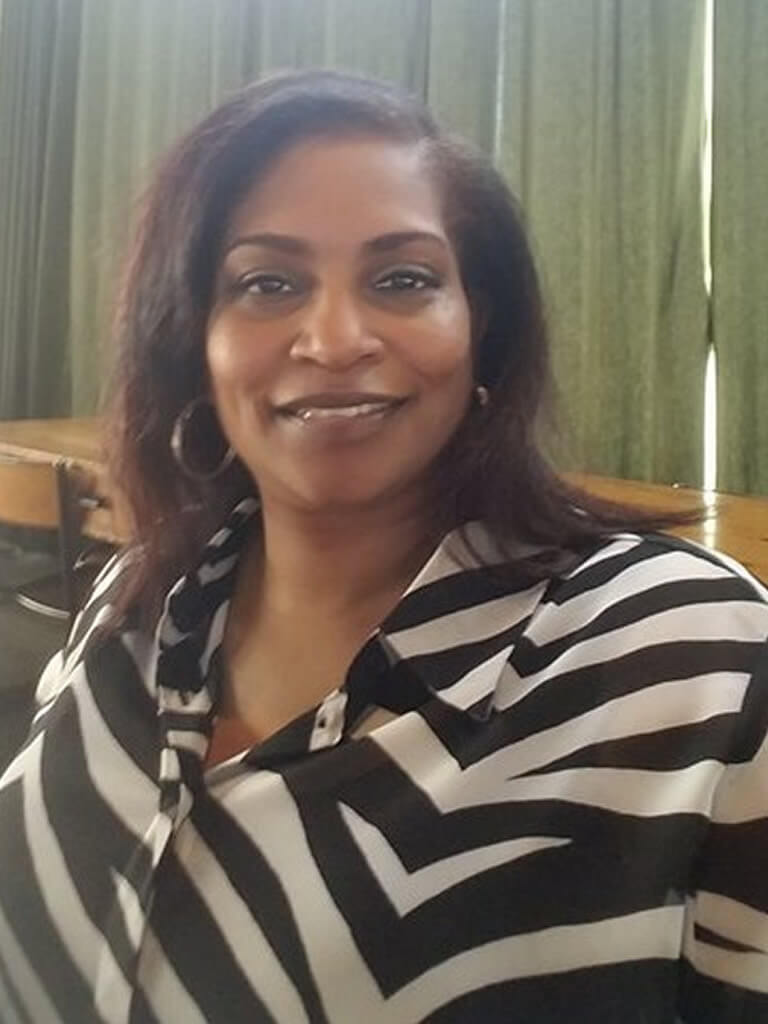 Fourth generation veteran, BriGette McCoy, is the chief executive officer and founder of Women Veteran Social Justice Network (WVSJN). This program connects and empowers women veterans using telehealth concepts, new media and emerging technology. WVSJN leverages leadership development, peer-support networking, multi-platform information gathering and collaborative advocacy to raise awareness and provide resources unique to women and veterans.
Jennifer McNelly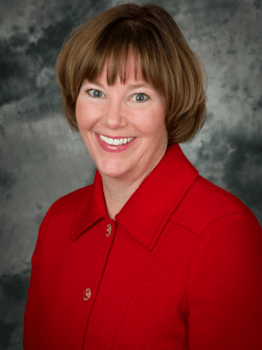 Jennifer McNelly serves as the president of 180 Skills, LLC. Prior to joining 180 Skills, McNelly was the president of the Manufacturing Institute where she launched the national STEP Ahead initiative recognizing women in Science, Technology, Engineering, and Production fields. In 2012, McNelly was recognized as one of the 100 Inaugural Women in STEM. McNelly is a graduate of the University of Maryland, and a Gallup-Certified Strengths Coach.
Betty Moseley Brown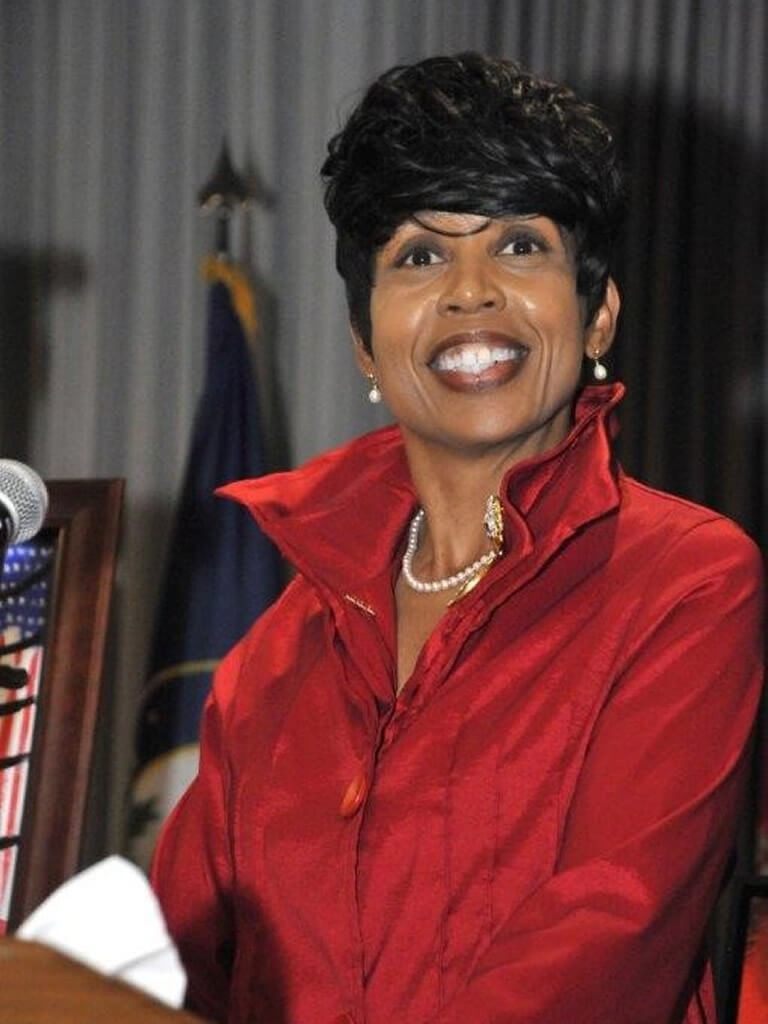 Betty Moseley Brown served in the U.S. Marine Corps from 1978 until 1992, when she began a career with the VA. She also served as the facilitator for VA's National Summit on Women Veterans' Issues. Dr. Moseley Brown has been instrumental in promoting awareness of the contributions made by military women. She earned her doctorate from the University of Sarasota, is a graduate of the Federal Executive Institute, and serves as the national president of the Women Marines Association. As of May 2018, Dr. Moseley Brown is with the Veterans Experience Office.
Heather Nicholson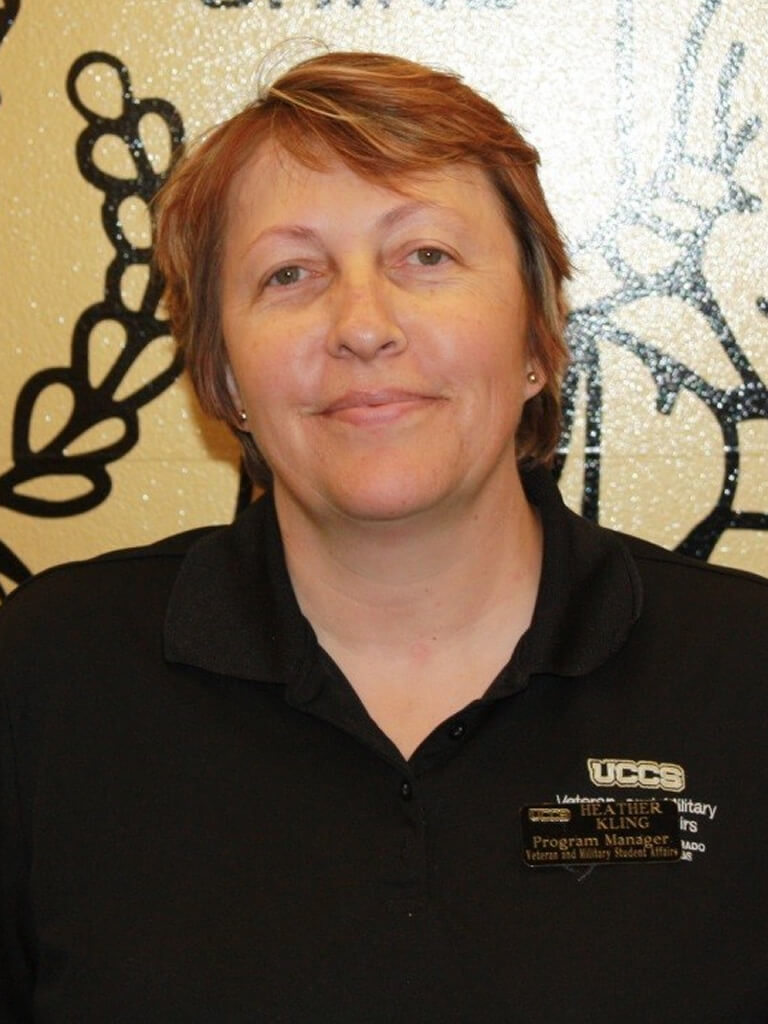 U.S. Army veteran Heather Nicholson served in the Military Police Corps for 21 years. Nicholson currently works at the University of Colorado at Colorado Springs as an assistant director for the Office of Veteran and Military Student Affairs and school certifying official.
Susan Pawlak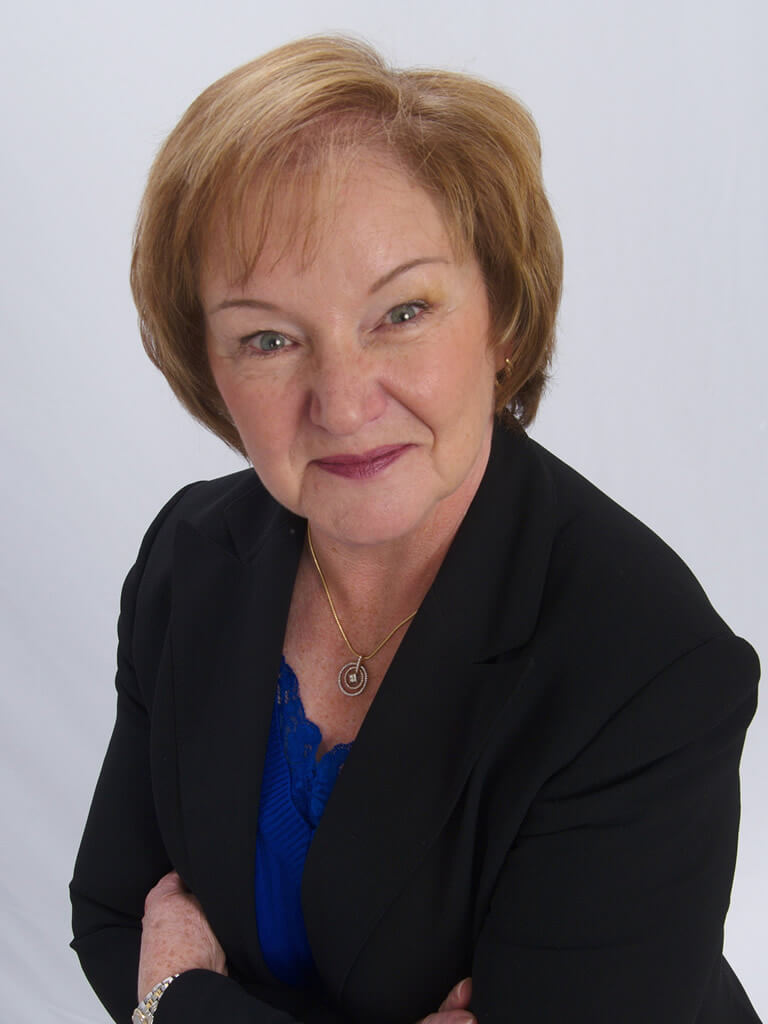 Susan Pawlak has over 30 years of manufacturing and leadership experience, with careers at Anheuser-Busch, General Electric and a division of Chrysler Corporation. She spent several years in post-secondary education, primarily in clean energy technology and career development, where she assisted graduating veterans in preparing for, and finding jobs. Pawlak is currently the safety, environmental and training manager for Noosa Yoghurt in Bellvue, Colorado.
Patricia C. Pope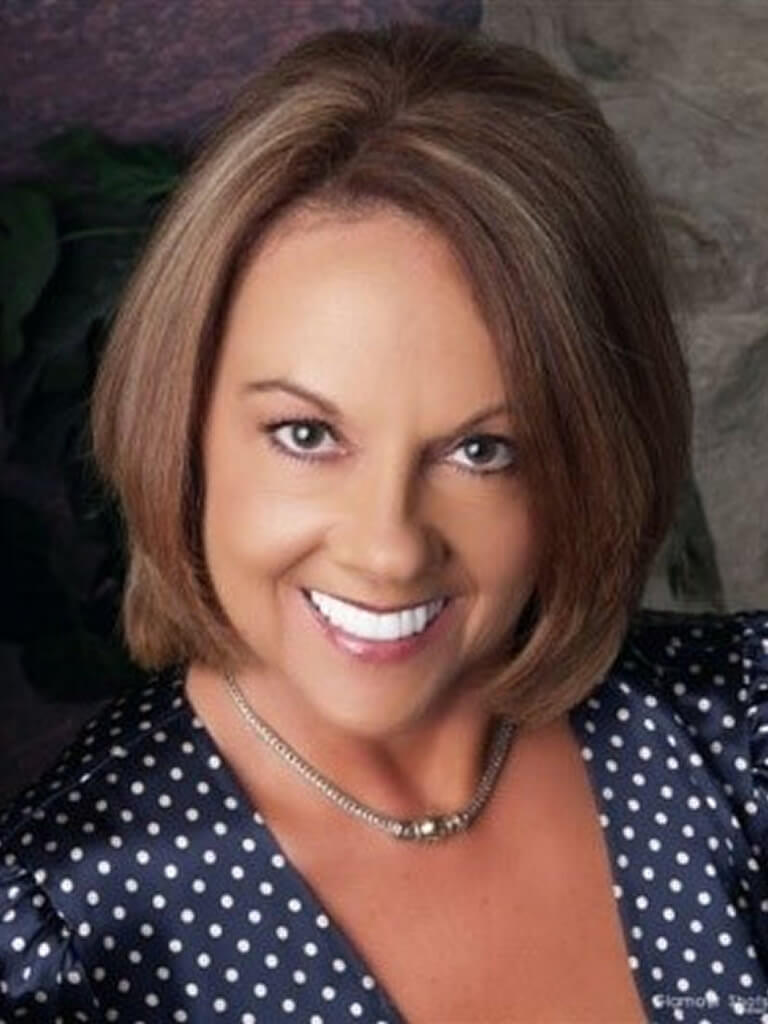 Patricia C. Pope is CEO and founder of Pope & Associates and a recognized pioneer in the diversity and inclusion industry. For almost four decades she has consulted with hundreds of Fortune 500 companies across a wide range of industries, as well as government, academic and nonprofit organizations.
Lauren Runco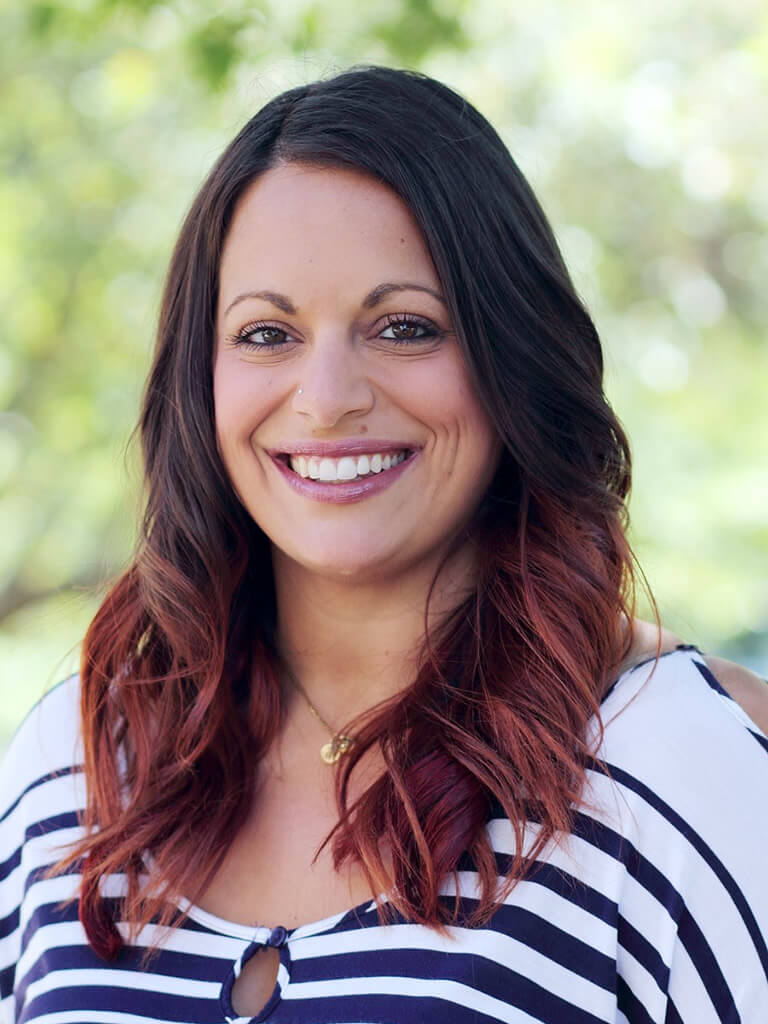 Lauren Runco is a strategy officer for military and work-related learning at the Lumina Foundation. Her work strengthens relationships with allies and advocates, helps increase resources for student service members, veterans and their families, and helps influence higher education institutions to use proven models of success to better serve this population. Runco previously chaired NASPA's Veterans Knowledge Community from 2016 to 2018. Runco was given the Army Commander's Award for Public Service and the "Supra et Extra" award.
Erika Salerno-Staton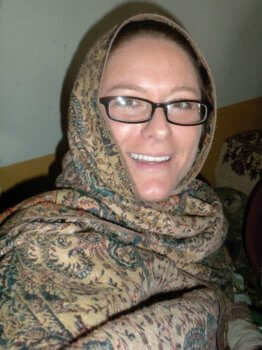 An Army aviator since 2003, Maj. Salerno has flown the Bell Jet Ranger, Huey, Kiowa, Apache Longbow and King Air. Currently serving a three-year tour at United States Transportation Command as the Lessons Learned Program Manager and prior Non-Executive Branch Chief for the Joint Operational Support Airlift Center. Maj. Salerno was part of the first group of all volunteer females assessed and selected by the U.S. Special Operations Command to operate as a Cultural Support Team Leader for U.S. Special Forces in Afghanistan and successfully commanded a Warrior Transition Company, providing medical care for the wounded, ill and injured.
Karla Schwartz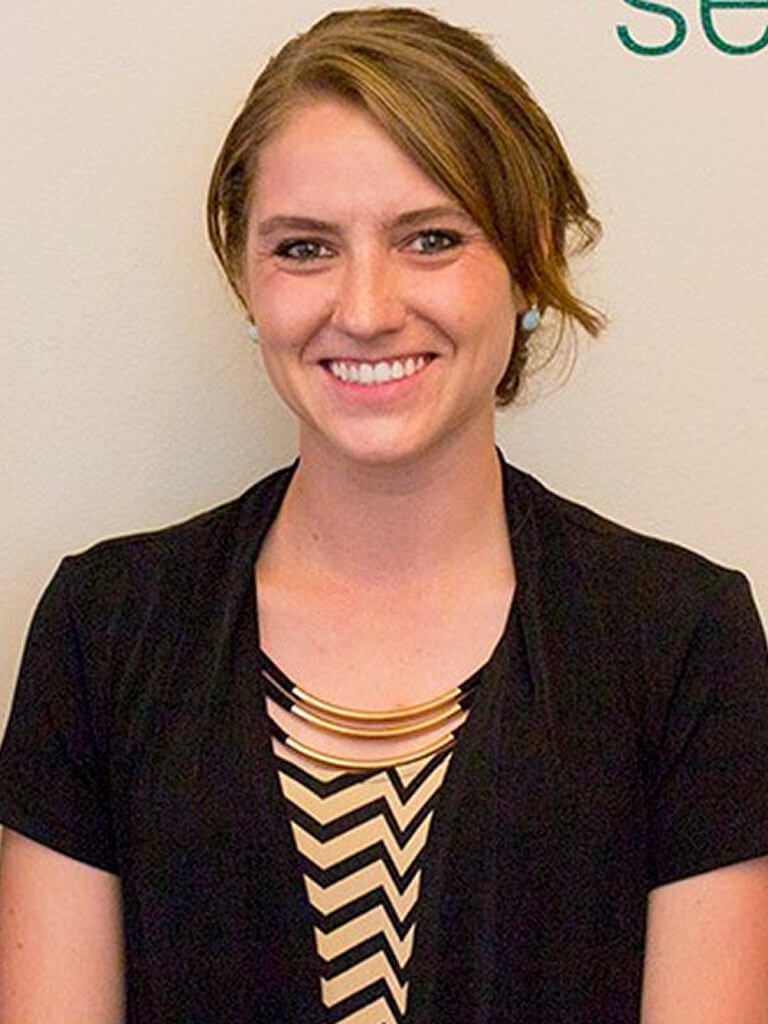 U.S. Navy veteran Karla Schwartz graduated from Colorado State University and accepted a position with SALUTE Veterans National Honor Society as a national administrator servicing more than 12,000 members.
Wilma Stephens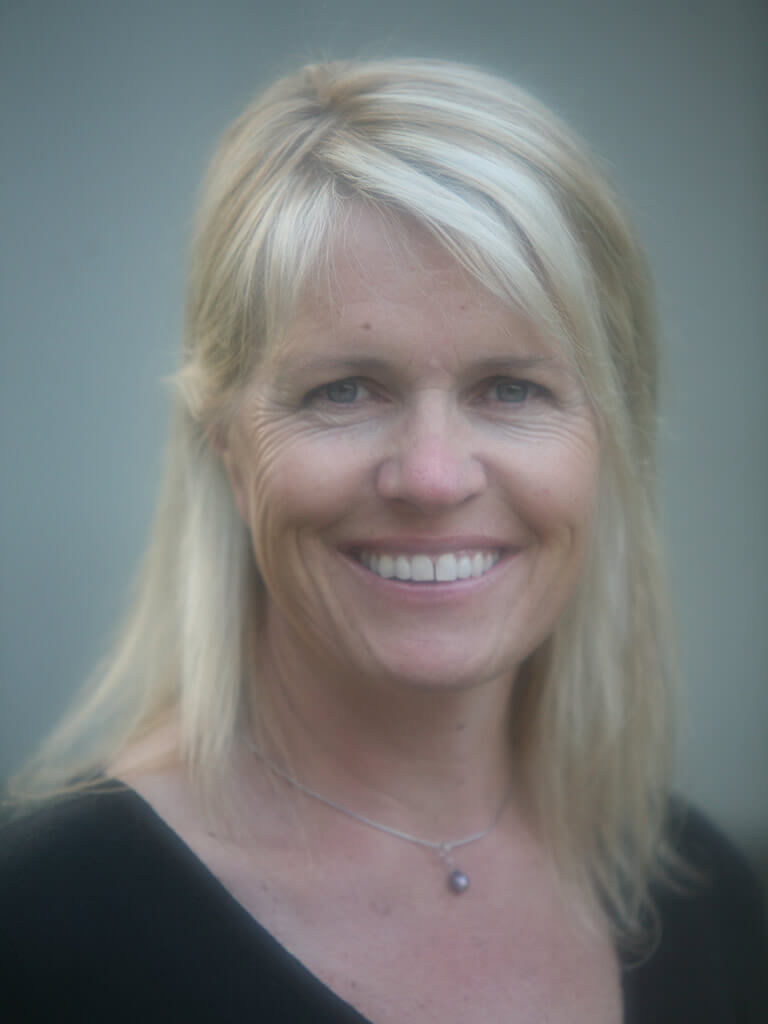 Wilma Stephens brings more than 20 years of corporate, small business and entrepreneurial experience to the table. She is an experienced speaker, facilitator and performance coach, working with all types of organizations and people. Along side her business coaching practice, Wilma Stephens Coaching, she is the lead facilitator at Extended DISC North America.
Lauren Sullivan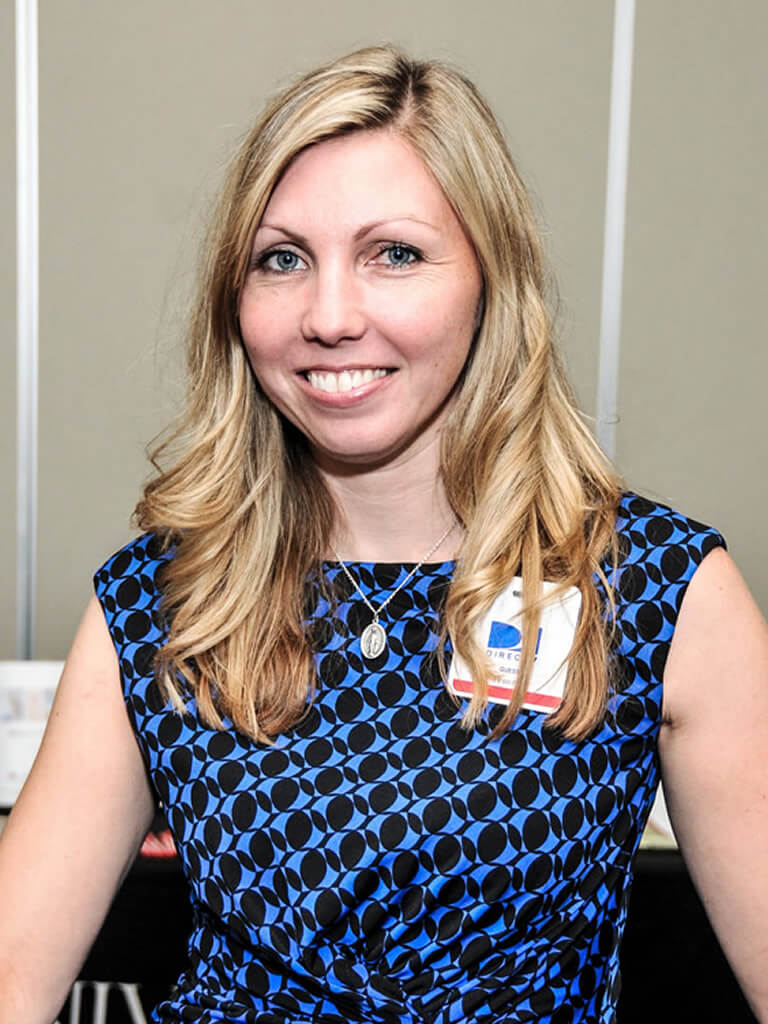 Lauren Sullivan's father, grandfathers and spouse are all service members. She started working in higher education at an Army Education Center and quickly realized her passion to help service members and veterans earn their degrees, while supporting the transition from military to civilian world. She currently manages the Veteran and Military Student Services at the Metropolitan State University of Denver.
Chris Urbanowski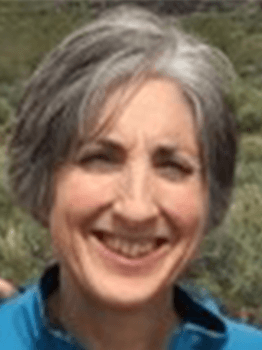 Chris Urbanowski finished her career in the U.S. Navy as a drilling reservist, retiring as a commander. Urbanowski earned a teaching license and taught in three California schools. After moving to Indiana, she earned a school counselor license from Indiana University. She worked as a high school counselor for ten years. Now semi-retired, Urbanowski conducts supervisory leadership training for Ivy Tech Corporate College, works as a research interviewer for MFRI, and is an adjunct instructor at St. Meinrad School of Theology.
Maggie Walsh
Maggie Walsh is from a military family and is a Gold Star mother. Her passion for working with student veterans stems from her personal experiences and desire to assist in the transition from military to civilian life. She currently is the assistant chief of staff to the president and director of veteran initiatives at Colorado State University.
Elizabeth Watkins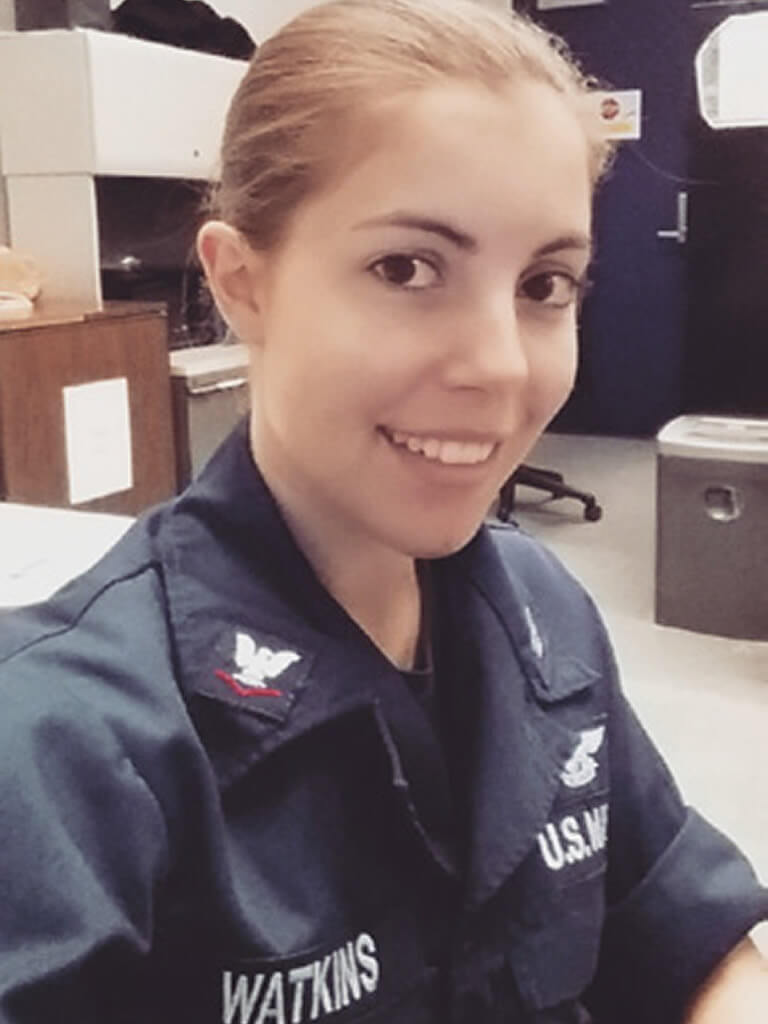 U.S. Navy veteran Elizabeth Watkins was a 2016 Focus Forward Fellow. She is currently pursuing a bachelor's of science in veterinary technology at Purdue University and plans to work in the research field.
Nakia White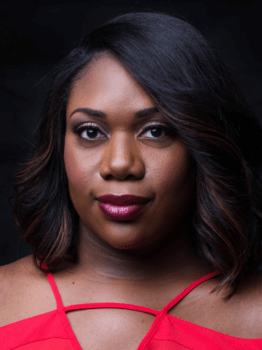 White served for four years in the U.S. Army, including a deployment to Iraq in 2004. She is currently employed with the Department of Veterans Affairs as an advocate for veterans who require assistance in managing their benefits due to incapacitation. Her plight with posttraumatic stress disorder (PTSD) has allowed her the empathy, compassion and experience to relate to and work with other veterans who suffer from PTSD as well as other medical disabilities as a result of military service.
What Fellows are saying
Previous Fellowship Cohorts
Focus Forward Fellowship Supporters
MFRI is grateful for the individuals and organizations who support Focus Forward Fellowship and are committed to women student veterans.
Contact Stacy Parnell, education and employment outreach associate, to find out how you can support the Fellowship.
Purdue University partners, including faculty, staff and administration:
External corporations, organizations, agencies and nonprofits:
American Women Veterans
CNO Services, LLC
Colorado State University
Cummins
Department of Veterans Affairs - Center for Women Veterans
Easterseals Crossroads
Eli Lilly and Company
Extended DISC
FedEx
Got Your 6
Indianapolis Indians
IUPUI's Office for Veteran and Military Personnel
NASPA Veterans Knowledge Community
National Association of Veterans' Program Administrators (NAVPA)
National Military Family Association
Pat Tillman Foundation
Phillips 66
Pope & Associates
Sandler Training
Student Veterans of America
Team Red, White, and Blue
Tragedy Assistance Programs for Survivors (Military and Veteran Caregiver Network)
Women in Bloom
West Lafayette Meijer
West Lafayette Walmart
Learn More
If you are interested in sharing information about Focus Forward Fellowship with women student veterans on your campus or would like to receive an email notification, please fill out the fields below.