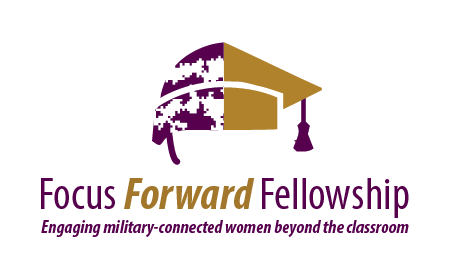 The Focus Forward Fellowship is a program designed to build skills, leadership and a sense of community among women student veterans. In 2017 two cohorts totaling 28 participants were invited to complete the Fellowship. A national cohort open to women student veterans across the country and a Colorado University specific cohort.
The 2017 program focused on refining the learning objectives from the 2016 pilot year. These objectives included building a community support network with peers in the Fellowship program, increased network-building, recognition and application of personal strengths and the integration of their veteran identity with other identities in their personal life.
Collectively among all the cohorts, the program has influences 41 women representing all five branches of service, 35 higher education institutions and 21 states. The fellows have an average GPA of 3.39 with the 2017 cohort being 19% STEM focused.
A 2017 Fellow said, "When this opportunity was presented, I felt like it was fate. Who better to progress women veterans than fellow women veterans?"
The 2018 Fellowship will be held in July at Purdue University. Applications open in February.