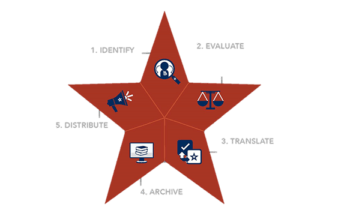 Each year the Military Family Research Institute (MFRI) at Purdue University presents the MFRI Excellence in Research on Military and Veteran Families Award. The award is given to the top research paper for the selected year.
Nominations or applications are accepted, and authors have no idea their work is being considered. Instead, a large panel of accomplished scholars examines every relevant article published during the eligible year. Through multiple rounds of review that include standardized quantitative assessments, reviewers arrive at the honored selection.
This year MFRI is partnering with Military REACH Project to identify and select the winning paper.
Like MFRI, Military REACH strives to support military families by bridging the gap between research and practice. A partnership between Auburn University, the U.S. Departments of Defense and Agriculture, Military REACH produces summaries of recent family-based military research highlighting implications for families, helping professionals, and those who work to support military families; summaries are disseminated monthly by newsletter and more often on social media.
"We are excited to work with MFRI because this award highlights both the needs of military and veteran families and honors high quality research that can be translated into supports for those families," said Mallory Lucier-Greer, an associate professor at Auburn and director of Military REACH. "The partnership is a great way to utilize the resources of Military REACH, as we track current research in real time, and the platform of MFRI to celebrate rigorous scientific research and advocate for evidence-informed policies and practices for military and veteran families."
Learn more about the MFRI Excellence in Research on Military and Veteran Families Award here.
About Military REACH
The purpose of Military REACH, a partnership between Auburn University and the DoD-USDA Partnership for Military Families, is to bridge the gap between military family research and practice. To facilitate the DoD's provision of high-quality support to military families, our objective is to make research practical and accessible. We do this by producing research summaries with action-oriented implications for our target audiences: families, helping professionals, and those who work on behalf of military families. Our team critically evaluates and synthesizes military family research related to issues of family support, resilience, and readiness. We identify meaningful trends and practical applications of that research, and then, we deliver research summaries and action-oriented implications to our target audiences.