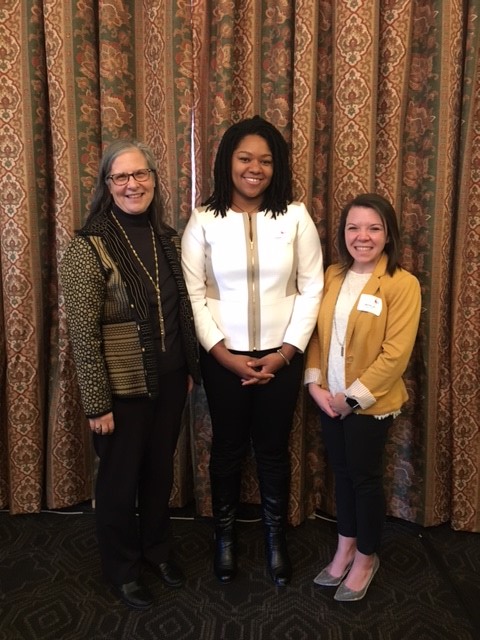 Shelley MacDermid Wadsworth, professor of human development and family studies and director of MFRI, was honored to receive Purdue's Susan Bulkeley Butler Center Leadership in Action Award on Dec. 5.
The Leadership in Action Award recognizes Purdue faculty, staff, and students who have shown exemplary leadership within their areas of expertise.
Recipients must demonstrate:
Overarching commitment to launching 

tomorrow's

 leaders by showing ongoing dedication to mentoring students, colleagues and/or peers to pursue excellence and fostering an atmosphere of cooperation and creativity that contributes to the efficiency and effectiveness of their peers.
Favorable representation of their department and the University, both on and off campus.
Skillful motivation, organization, dedication and/or influence within their area of research, discipline or other work.
Ongoing commitment to engagement at the local, state, national and/or global level.
 Active service to the campus community as well as national service to academic and/or professional organizations.
Three other Leadership in Action award honorees were recognized: Pamela Morris, Chanel Beebe and Michelle Ashcraft.