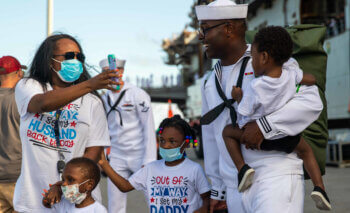 May is National Military Appreciation Month (NMAM), and the Military Family Research Institute at Purdue University urges all citizens to pay special tribute to current and former members of the Armed Forces, including those who have died in service to the country.
The recognition is a result of a bipartisan Congressional effort, led in 1999 by Senator John McCain, to enact legislation to create the first National Military Appreciation Month.
The National Military Appreciation Month website offers ideas on ways to thank and recognize military members, veterans and their families. Further resources can be found in How to Help Military and Veteran Families, a series of publications that provides evidence-informed guidance on how individuals and communities can support these families. Each issue has been carefully reviewed both by subject matter experts and military family support organizations.
Thank you for all you do for military and veteran families!