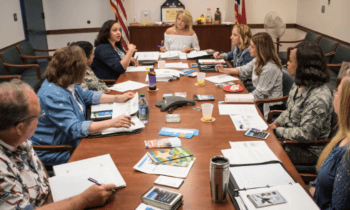 The Military Family Research Institute (MFRI) at Purdue University selected two communities to participate in the Military Supportive Communities Initiative (MSCI).
MSCI is a two-component effort intended for places that are dedicated to improving the lives of veterans, service members and their families. The components include the Community Enrichment program and the Data Academy.
Community Enrichment
Communities (or counties) selected for the Community Enrichment program will organize a representative team of local residents who will play a vital role in community development.
Two communities were recently selected for the 2019 Community Enrichment program.
Wabash Valley Military Support Organization is located in Terra Haute, Indiana which is the largest urban catchment area of the Wabash valley. Terre Haute is home to several military components and has a history of community support and dedication to veterans.
James Ramer, Vigo County Veterans Treatment Court coordinator, said being part of MSCI will benefit the military community members in many ways.
"The program will allow for a guided approach to look at our community in a new way, a way that will focus on the communities needs for military families. As a result we hope to bring this new information to light when discussing community needs with new stakeholders who want to invest their time in the enhancement of military and veteran lives."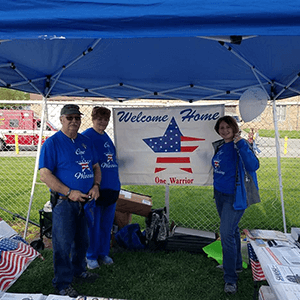 Four County Joining Community Forces Indiana, representing the military/veteran and family community in Howard, Miami, Cass, Pulaski and Fulton counties has worked to improve the lives of their local service members, veterans and their families since 2012.
Phil Turner, Four County Joining Community Forces Indiana co-facilitator, said the group is excited to be part of the project.
"Across the state of Indiana, there is a need for communities to focus on military and veteran families. 4 County Joining Community Forces Indiana's goal is to support and assist military and veteran families in a five county area, but the impact of that support will greatly increase by being part of this program."
Data Academy
The Data Academy will help community members to explore, refine and enhance their skills in using data. Selected communities will learn to use gathered data in ways that lead to community-level programs to enhance the well-being of military and veteran families.
Applications are for the Data Academy are due March 1 with selections announced in the spring of 2019.
Learn more about MSCI by visiting bit.ly/MFRI_MSCI
MSCI is a collaboration between MFRI, the Purdue Center for Regional Development and the Purdue University Extension Community Development Program.