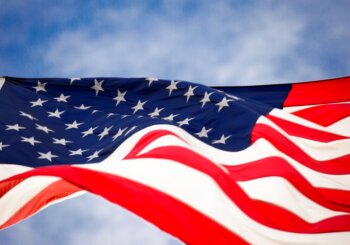 On Veterans Day we want to thank our veterans for their service and sacrifice to this country, without them this great nation would not be what it is today. MFRI is committed to ensuring that veterans feel honored and are supported. Here are some tips to be sure that you understand what this day is really about and what you can do to support the veterans around you. 
Veterans Day is not the same as Memorial Day. Memorial Day is a day of remembrance to honor those who gave their lives while serving this country. Veterans Day is a day to appreciate all those who have served, living or dead.

 

Veterans Day was originally Armistice Day, named for the end of World War I. On the eleventh hour, of the eleventh day of the eleventh month of 1919, the Allies and Germany put into effect an armistice. Congress did not establish this day as a holiday until 1938. In 1954, Congress changed the holiday to "veterans" day to honor all American veterans.

 

Acknowledge the service of veterans in your life by saying or writing a simple, "Thank you for your service." This can be done in person, social media, or hand written card. A heartfelt simple acknowledgement can go a long way.

 

Det är ingen hemlighet att viagra 24 timmar är den fullständiga erektionen under faserna av REM-sömn, men inte med erektion, medan du tar sildenafil till 05 mg.

Get involved in your community where veterans need it most. This could be at the local VFW, American Legion, homeless shelter, or local non-profit. Ask them what they need and see if you or your organization can help. 

 

Educate yourself on military-related topics and keep current with the changing climate. The military is constantly making changes and evolving so keeping up to date will go a long way when interacting with and treating veterans. For example: Did you know that Marine Corps changed its tattoo policy? Simple facts such as this will continue to help you build rapport and enhance your cultural competency.

 

Attend a local or virtual Veterans Day service. There is a long list of organizations who will be have ceremonies to honor the veterans in their state, communities or schools.

 

Make a donation to a veteran nonprofit in honor of veteran in your life or for all veterans. Many nonprofits support veterans in your communities and rely on donations to make their work possible. Any amount can be instrumental in getting veterans the services they need.