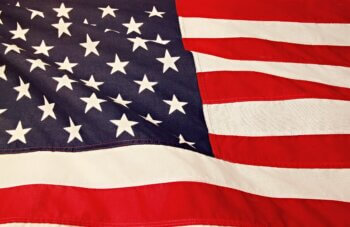 We, the undersigned organizations committed to supporting service members, veterans, caregivers, survivors, and their families, write to express our strong condemnation of the recent wave of violence against individuals of Asian descent in our country, and to express our solidarity with Asian Americans and Pacific Islanders. Asian Americans and Pacific Islanders have strong representation among our veterans and military families. They are patriots who have strengthened the fabric of our nation, they have fought and won our wars, they have borne the burden of battle and cared for those who have borne that burden.
We affirm that violence against Asian Americans and Pacific Islanders is violence against our entire community, and such activity – like all hate-based activity – is fundamentally wrong in every way, anti-American, and unpatriotic. We urge all members of the military and veteran family community, and all Americans who feel they may be targeted by discrimination, to seek help through their military chain of command, our organizations, or through law enforcement agencies in your area.
Sincerely,
Amazon
Armed Services YMCA
Blue Star Families
Bunker Labs
CareLinx
Code of Support Foundation
Cohen Veterans Network
Combined Arms
Easterseals
Easterseals DC VA MD
Elizabeth Dole Foundation
Dixon Center for Military and Veteran Services
Freedom Learning Group
Institute for Veterans and Military Families
Iraq and Afghanistan Veterans of America
Modern Military Association of America
Military Spouse Chamber of Commerce
Military Child Education Coalition
Military Family Advisory Network
Military Family Research Institute
Military Officers Association of America
Military Women's Memorial
National Math and Science Initiative
Navy-Marine Corps Relief Society
Operation Gratitude
Partners in PROMISE
PenFed Foundation
PsychArmor Institute
Psych Hub
United Through Reading
USAA
RallyPoint
Rosalynn Carter Institute for Caregivers
Secure Families Initiative
Student Veterans of America
Team RWB
The Mission Continues
Tragedy Assistance Program for Survivors
Travis Manion Foundation
Veterans Education Success
Vets' Community Connections
Wear Blue: Run to Remember
The White Oak Collaborative is a cross-sector coalition of organizations committed to supporting service members, veterans, caregivers, survivors, and their families. For more information please contact whiteoakcollaborative@gmail.com.