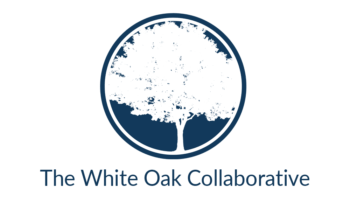 As events rapidly unfold in Afghanistan, the news may be distressing to many service members, veterans, their families, caregivers and survivors.
You are not alone.
The undersigned organizations care for, represent, and support you. They're standing by to help.
Act. Get help, or give help. Reach out to teammates and fellow military- or veteran-connected family members and friends. Check in on them.
Volunteer. Contribute your time and resources to Afghan interpreters and refugees, or organizations that provide mental health services or other programs and services for the military and veteran community.
We're all in this together.
If you are a veteran, military member, family service member, including National Guard and Reserves, caregiver or survivor, immediate help is available through the Veterans Crisis Line and Military Crisis Line by calling 1-800-273-8255 and pressing 1 or by texting 838255.
Signed:
AARP
American Red Cross
America's Warrior Partnership
The Armed Forces Retiree Association
Armed Services YMCA
Blue Star Families
Beth Conlin
Bunker Labs
Code of Support Foundation
Cohen Veterans Network
Combined Arms
Dixon Center for Military and Veterans Services
Elizabeth Dole Foundation
Exceptional Families of the Military
Freedom Learning Group
Sarah L. Friedman, Ph.D.
Headstrong
The Independence Fund
Institute for Veterans and Military Families at Syracuse University
IAVA
Military Child Education Coalition
Military Family Advisory Network
Military Family Research Institute at Purdue University
Military Spouse Advocacy Network
Military Spouse JD Network
The Mission Continues
Modern Military Association of America
Nation's Finest
National Math & Science Initiative
Partners in PROMISE
PENFED Foundation
PsychArmor Institute
Psych Hub
RallyPoint
Rosalynn Carter Institute for Caregivers (Operation Family Caregiver)
Saralyn Mark, MD
Schultz Family Foundation
Sea Service Family, Foundation
Secure Families Initiative
Semper Fi & America's Fund
The Society for Military Psychology
Student Veterans of America
Team RWB
The Retired Enlisted Association
Tragedy Assistance Program for Survivors
Travis Manion Foundation
TriWest Community Partners
United Through Reading
Vets' Community Connections
VetsFirst United Spinal Association
Veterans Education Success
Women In Military Service For America Memorial Foundation, Inc.
wear blue: run to remember
View Blue Star Families' website for the most up-to-date information and resources.