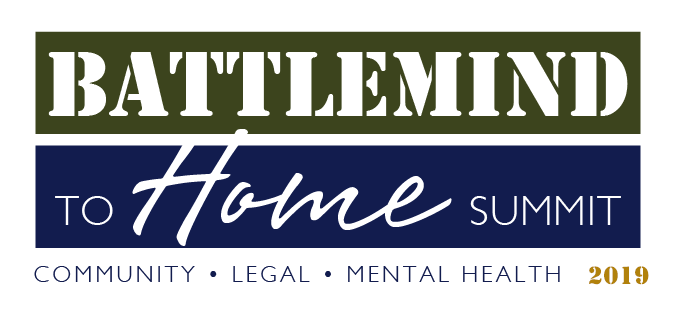 Registration & CEU
Overview
Breakouts
Sponsorship
Keynote
Emcee
Registration
2019 Battlemind to Home Summit registration opened May 21. Details include:
Early bird: CLOSED
Open registration ($85): Aug. 8-Sept. 25 or until capacity is reached
Day of ($95): Oct. 8, if spots are available
Pre-conference ($20): During the registration process, sign-up to attend the pre-conference on Oct. 7 from 1-5 p.m. Choose from a suicide prevention or financial literacy education track. These two pre-conference sessions are open to all audiences. A legal session about VA and military benefits will be offered specifically for attorneys. Pre-conference registration closes Sept. 25.
Cocktail hour ($18): After the pre-conference on Oct. 7 join Battlemind staff, sponsors and other attendees for a cocktail hour. Enjoy hors d'oeuvre and two drink tickets from 5-7 p.m.

Battlemind to Home will be held at Purdue University in West Lafayette, Indiana is celebration of Purdue's 150 and Battlmind's 10 year anniversaries.
Continuing Education Units (CEUs)
Thanks in advance for your patience with this new process. To receive CEUs you must create an account no later than three days before the event. If you fail to do so, you will not be eligible to receive CEUs for your attendance at Battlemind to Home Summit. If you have questions or need assistance, please feel free to contact your VA point of contact, Rebecca Bewsey at Rebecca.bewsey1@va.gov or 317-988-4218. Please view the instructions.
Continuing Legal Education Units (CLEs)
CLE forms will be available at the event.
Join the conversation
Find information about Battlemind on social media by following MFRI on Twitter using #battlemindIN, and "like" MFRI on Facebook.
Program overview
The Military Family Research Institute, in partnership with the Richard L. Roudebush VA Medical Center, Indiana National Guard and the Department of Veterans Affairs is pleased to present the Battlemind to Home Summit.
The Battlemind to Home Summit brings together a variety of experts each year to inform and educate Indiana professionals on the critical issues facing military-connected families in Indiana's communities. Our goal for this conference is to help reduce reintegration barriers for veterans, service members and military families. We work to educate attendees on the challenges military-connected families face, and also the opportunities and strengths they bring to our communities. This year the program will also focus on how veterans can be an essential part of their community.
Three tracks
MFRI uses a collaborative approach to plan and execute this event. With nationally recognized experts in all fields, Battlemind presents evidence-informed sessions that address many sensitive and cutting-edge topics. Past summit sessions have covered issues such as suicide, moral injury and community mobilization.
This year's featured content will address:
issues regarding legal needs and support;
how to address physical and mental health concerns; and
the tools needed to create a sense of community within civilian life for military personnel.
If there are specific topics you would like to see covered or speakers you would like to hear from within these tracks, please reach out to Kathy Broniarczyk, kbroniar@purdue.edu.
Partnership

Indiana State Bar Association, the Indiana Office of Court Services and the VA Center for Faith and Opportunity Initiative.
Breakout sessions
Attendees can choose from a variety of breakout sessions at Battlemind. Some breakouts are offered during multiple times. Attendees can select breakouts during registration.
Assessment of domestic violence in VTC (court professionals only)
Brian Clubb, Battered Women's Justice Program
Caring for the military and veteran population in a faith based settings
Father Nigel Mumford, By His Wounds, Inc./The Welcome Home Initiative
Continuing care for veterans with TBI and other medical concerns
Adam Ewal, Grace Knox and Stephanie Hayes – Franciscan Healthcare Lafayette
Domestic violence in veteran treatment courts
Brian Clubb – Battered Women's Justice Program
Finding behavioral health care for those we serve: making sense of treatment options
Heidi Knock – Roudebush VAMC
Lessons in self care for professionals
Dr. Ted Bonar – PsychArmor institute
Office of the Indiana Attorney General assistance for service members and their families
Betsy Benardi, Indiana State Bar Association/Office of the Indian Attorney General
Veteran treatment court mock staffing sessions
Judge Persin and staff, Tippecanoe County Veteran Treatment Court
When the recovery journey takes an unexpected detour: supporting the challenging needs of empowered veterans and caregivers
Jennifer Mackinday – Wounded Warrior Project
Join our team
Help military and veteran families! Your sponsorship will help Indiana military and veteran families by supporting Battlemind attendees. This year we are offering an extended selection of sponsorship levels.
Sponsorship options
Individuals: If you are interested in supporting others at Battlemind,
you can sponsor a scholarship (see below). For more information,
please contact Kathy Broniarczyk at kbroniar@purdue.edu.
Community mobilization scholarships ($85): You can assist those
who are unable to attend due to financial constraints by sponsoring a scholarship, which covers the cost of one attendee. Help provide critical training to those who work directly with military and veteran families, and equip service providers with current evidence-based information.
Organizations: Organizations can give in a variety of ways in support of military and veteran families.

In-kind and additional sponsorship opportunities are available upon request. Thank you for your interest in supporting Battlemind to Home Summit. We look forward to your participation. For more information, please contact Kathy Broniarczyk at kbroniar@purdue.edu.
Keynote speaker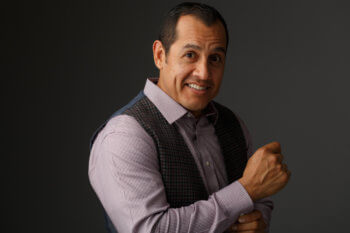 Oz Sanchez is no stranger to overcoming adversity. He was born in 1975 and raised in Los Angeles, California. By the time he graduated high school he was involved with drugs, gangs and street life. In 1996, He turned his life around following his recruitment into the Marine Corps. In the Marine Corps, he found himself in his natural element and quickly excelled through the ranks. Soon after graduation from boot camp, he discovered and grew interest in joining the Marine Corps Special Operations forces – The RECON Marine. After passing the initial screening and lengthy selection process, he spent the rest of his career in specialized training such as scout sniper, combatant divers course, parachuting, and varying other types of specialized training. He visited over fourteen different countries and was twice deployed to the Middle East and other hostile regions.
After nearly six years with the Marines, he decided to transfer to the Navy to operate as a Navy Seal. In July 2001, during the time of his transfer between branches, his life changed forever when he was involved in a hit-and-run motorcycle accident, which resulted in a spinal cord injury (SCI) and the inevitable paralysis and neurological complications associated with SCI.
Since the accident, he has proactively competed in the adaptive sports of handcycling and Triathlon. Today he is a five-time world champion in the sport of handcycling under the Paralympic umbrella.
Emcee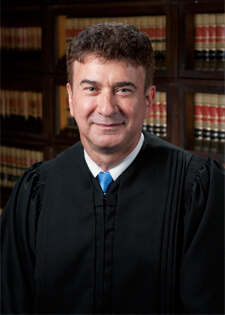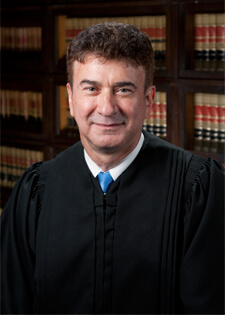 Justice Steven David has been a public servant for 36 years. He is the 106th Justice of the Indiana Supreme Court and is now the senior member on the court. Before being selected for the Supreme Court by Governor Mitch Daniels, he was the Circuit Court Judge in Boone County for 16 years. There he presided over family, criminal, civil and juvenile cases.
His 28 years of active duty and reserve military service has included two post 9-11 deployments and three commands. He was a R.O.T.C. scholarship student and a Distinguished Military Graduate. He earned a RA Commission prior to attending law school. He received numerous medals and awards during his career, including the Defense Superior Service Award, the nation's third highest non-combat award, a distinction he shares with people like Colin Powell, Norman Schwarzkopf, Jr. and Admiral Harry Harris.
His father served in the U.S. Army Air Corps and the U.S. Air Force. His grandfather served in the U.S. Army and the U.S. Navy. His son also served in the U.S. Army. He is a frequent writer, teacher and lecturer. In his spare time Justice David enjoys family and friends, marathons, triathlons and mud runs.