From connection to collaboration, we enjoy strong relationships with researchers across the country. Below, meet three whom we have designated "affiliated scientists" because of their distinguished expertise, their rigor in research and their excellence as MFRI partners.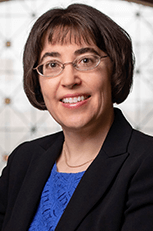 Leanne K. Knobloch, Ph.D.
Professor, Department of Communication, University of Illinois
Research Concentration: Interpersonal Communication
Leanne K. Knobloch is a professor in the Department of Communication at the University of Illinois and a member of the Science Advisory Board of the Military Child Education Coalition. Her research addresses how people communicate during times of transition within close relationships, with a particular focus on how military families navigate the cycle of deployment and reintegration. Her scholarship has been honored by the Gerald R. Miller Award for Early Career Achievement from the International Association for Relationship Research, the Golden Anniversary Monograph Award from the National Communication Association, the Alumni Award for Distinguished Achievement in Social Sciences from St. Norbert College, the Charles H. Woolbert Research Award from the National Communication Association, and the University Scholar Award from the University of Illinois. A recent research project funded by the Congressionally Directed Medical Research Programs investigated how military couples can maintain satisfying relationships upon reunion following deployment. Learn more here.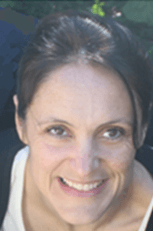 Valerie Stander, Ph.D.
Naval Health Research Center
Valerie Stander, Ph.D., has worked as a research psychologist at the Naval Health Research Center (NHRC) for the past 20 years studying the health and wellbeing of military personnel and their families. Within the NHRC Military Population Health Directorate, she is currently the principal investigator of the Millennium Cohort Family Study, a 21-year longitudinal program of research documenting the impact of military life stress on family relationships. Stander is also co-principal investigator in a research collaboration with Abt Associates evaluating the efficacy of a pilot implementation of a HealthySteps© intervention initiated by the Department of Defense Office of Military Community & Family Policy. Her specific areas of research focus include risk factors for interpersonal aggression, including a long-standing interest in patterns of family violence as well as sexual aggression perpetration and victimization among military personnel. She currently serves as co-chair of a DoD Defense Health Program (JPC-5) working group that supports research on Early Assessment & Interventions to Support Service Member & Family Psychological Health. Stander earned her Ph.D. at Purdue University, and still collaborates with researchers at the Purdue Military Family Research Institute on a study funded by the National Institutes of Health to understand the long-term implications of Operation Iraqi Freedom and Enduring Freedom deployment-related family separations on adolescent development. Learn more here.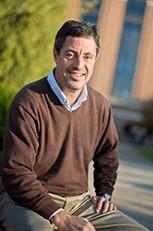 Steven R. Wilson, Professor
Department of Communication
University of South Florida
Research Concentration:  Family and Interpersonal Communication
Steven R. Wilson (PhD, Purdue University, 1989) is a professor in the Department of Communication at the University of South Florida.  His research focuses on processes of influence and identity management in family, health and workplace contexts.  Much of his research explores how military families communicate across the deployment cycle, including how adolescents manage privacy with their deployed and at-home parent during deployment and reunion, how couples maintain their relationship during deployment, and how families encourage service members or veterans to seek behavioral healthcare when needed.  He is the author of "Seeking and resisting compliance:  Why individuals say what they do when trying to influence others" (Sage, 2002), co-editor of "New directions in interpersonal communication research" (Sage, 2010) as well as "Reflections on interpersonal communication research" (Cognella, 2019), and author of 90 scholarly articles and book chapters on these topics.  He is a fellow of the International Communication Association, and recipient of the National Communication Association's Bernard Brommel Award for Outstanding Scholarship in Family Communication.  He currently serves as an associate editor for the journal Human Communication Research, published by the International Communication Association. Learn more here.